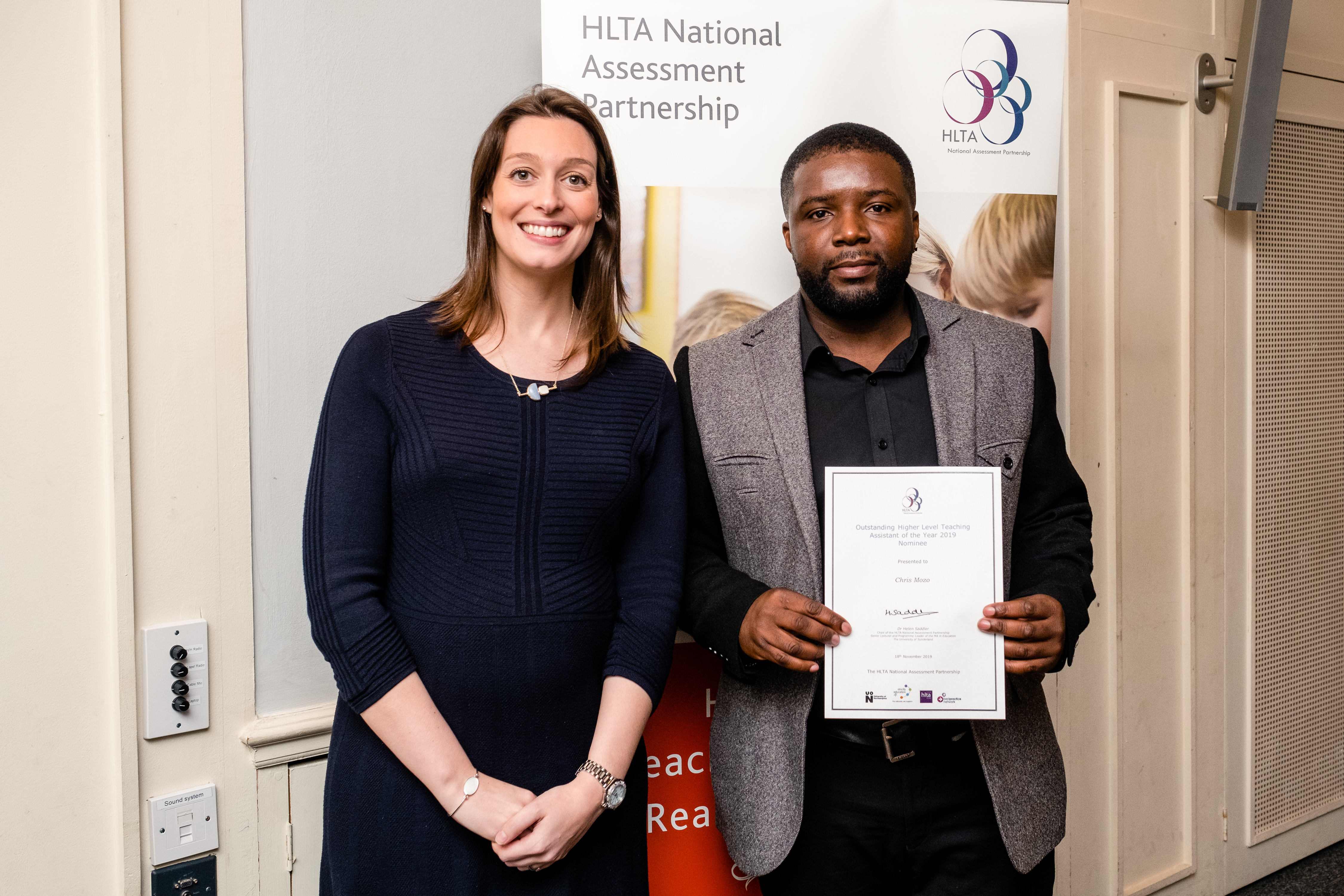 Chris is 2019 Higher Level Teaching Assistant of the Year
Chris Mozo was declared 2019 Higher Level Teaching Assistant (HLTA) of the Year at a ceremony in Westminster last week.
Chris, who is lead TA at New River College in Islington, north London, received the award from Dr Helen Benstead, chair of the HLTA National Assessment Partnership (HNAP), an organisation made up of the four regional assessment providers that work together to manage and quality assure the assessment of standards for HLTAs across England.
Chris' commitment to keeping children safe and breaking down barriers to their achievement across the community attracted the judges' attention.
His impressive achievements include securing a local authority grant to run an early intervention programme on gang awareness and knife crime, leading music production sessions with pupils and supporting parents with a range of issues including accessing support and housing services.
Chris has also founded a community interest company called Jigsaw-GC with a mission to empower young people to make positive choices and develop the critical thinking skills they need to build confidence and resilience.
Chris, who represented the London region, was one of nine regional finalists at the ceremony. The other finalists were: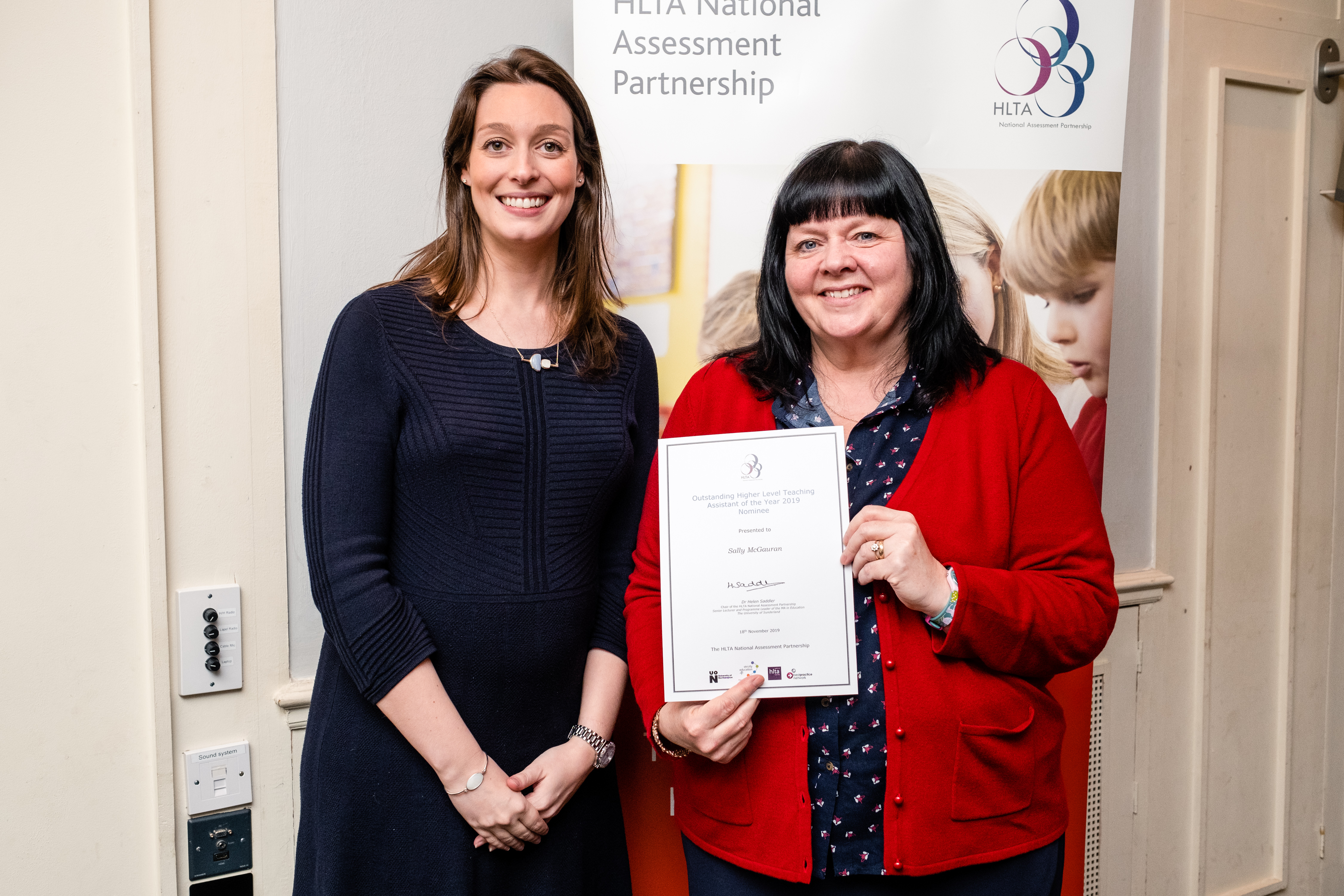 South West region: Sally McGauran of Keyham Barton Catholic Primary School, Plymouth
Sally was described as a "fantastic member of staff who is always willing to go the extra mile for the children and the adults in our school family" by deputy headteacher Rachael Riley. "She greets every day with a cheerful smile and an enthusiastic and positive attitude. No job is too big or too small for Sally: from greeting children every day with a high five, smile or a dance, to working late every night preparing resources and becoming a learning mentor – there is nothing she won't do for our children and staff."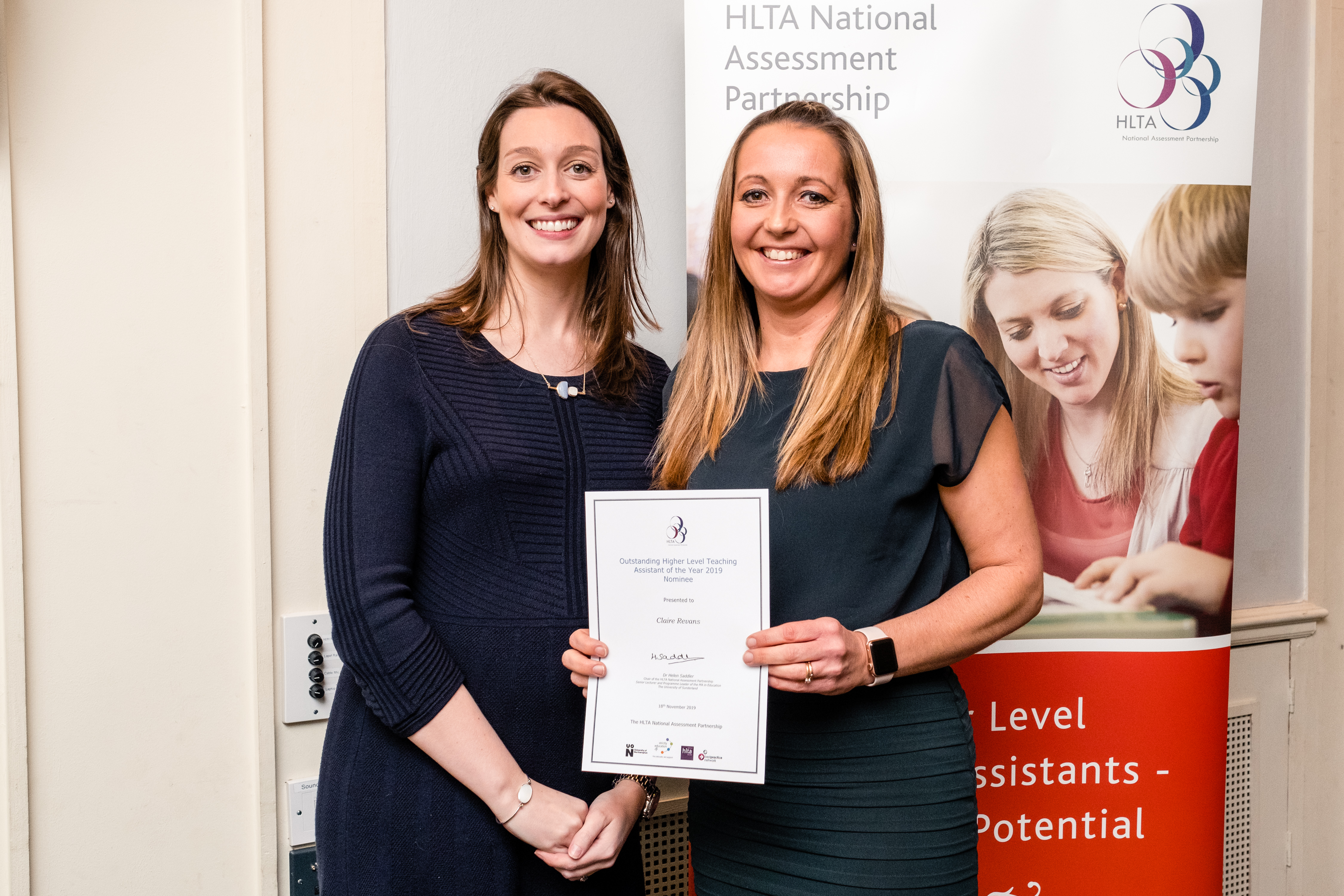 Eastern region: Claire Revans of Linton Infants School, Cambridge
Headteacher Kelly Harries said that Claire was fully committed to her role as HLTA and was a very valued member of the team. "She has very high expectations of herself and others and is always looking for ways to develop her practice," she said. "She builds excellent relationships with the children, parents and colleagues and is incredibly flexible and able to step in at a moment's notice – a real skill in a busy and sometimes unpredictable school environment!"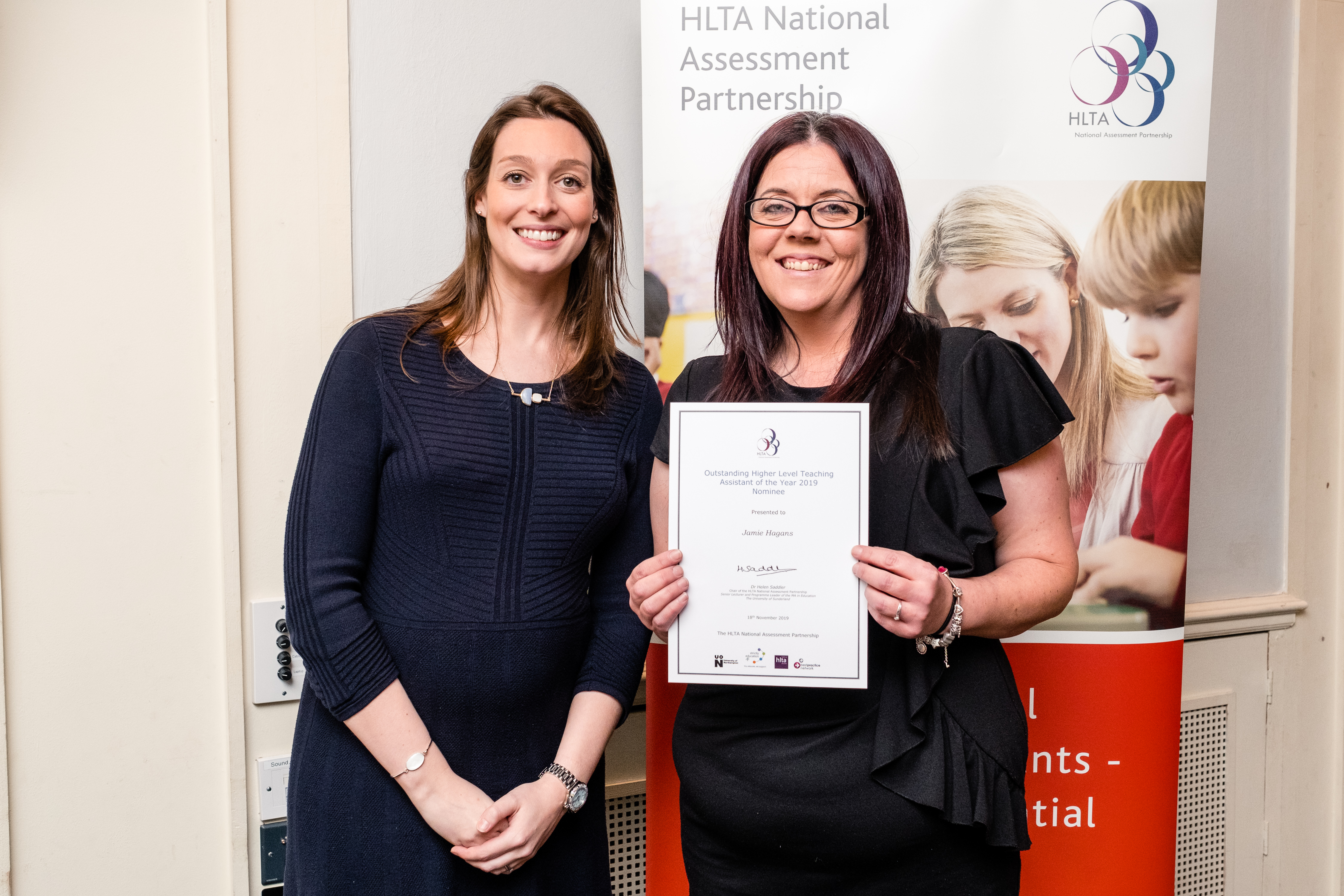 West Midlands region: Jamie Hagan of The Martin Wilson School and Early Years Centre, Shrewsbury
In her time at the school Jamie has gone from a volunteer to a first rate HLTA, who is a real role model to her colleagues, said deputy headteacher Christina Cubbin. "Anything asked of her is done to the highest possible standard. At the heart of this is her permanently positive attitude for the school and towards the pupils. She takes time to get to know the pupils individually and they make good progress with her, both academically and emotionally."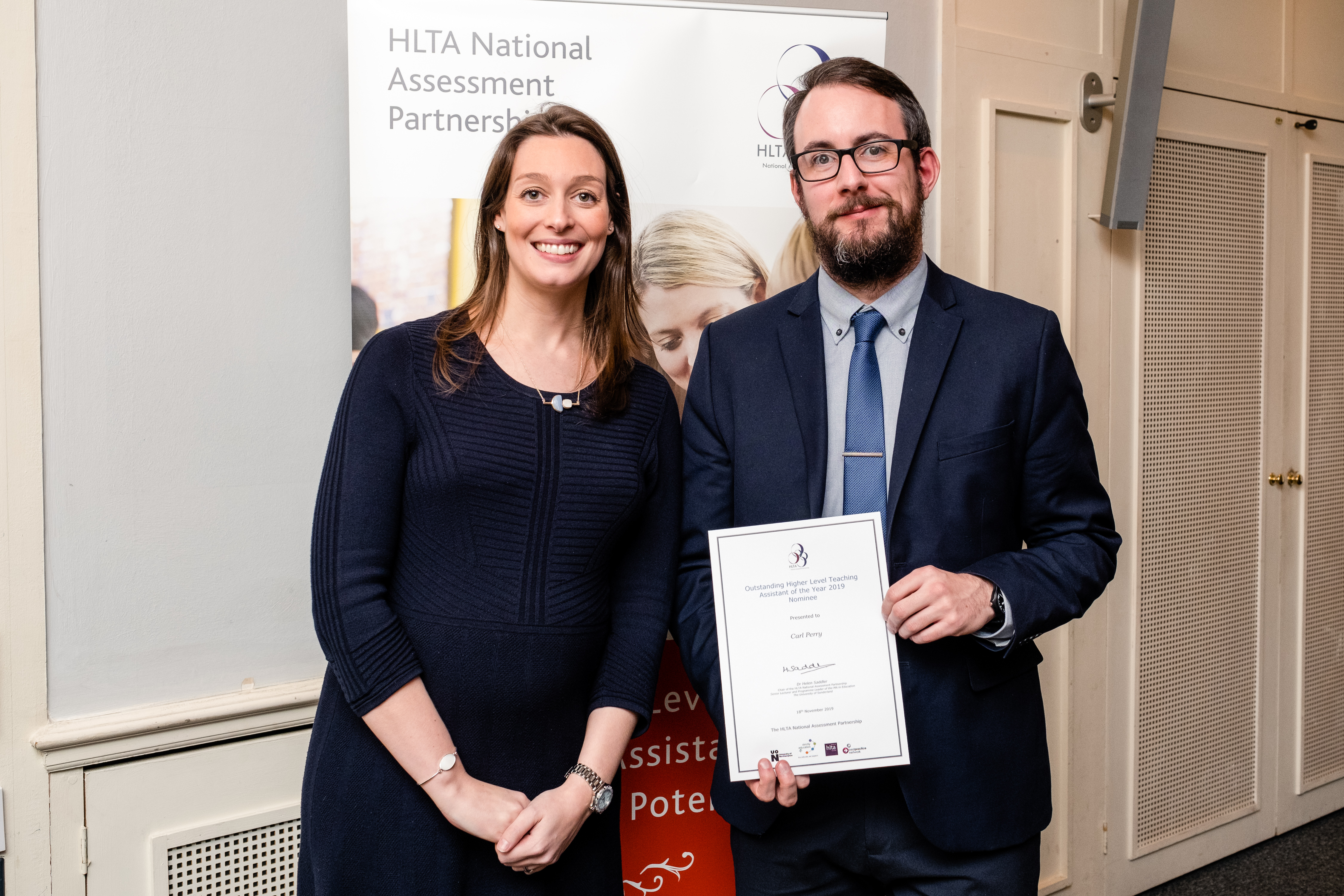 East Midlands region: Carl Perry of Fulhurst Community College, Leicester
Carl is described by senior staff as a valued member of the SEND faculty who works tirelessly to support the most vulnerable Key Stage 4 students. He teaches GCSE English and maths to a vertical group of Year 10 and 11 students and has developed a curriculum offer that helps all students to access learning and develop life skills and self-esteem. Carl's many achievements include leading weekly CPD sessions with the SEND faculty, training a student with SEND to mentor younger pupils and developing a boys' writing initiative.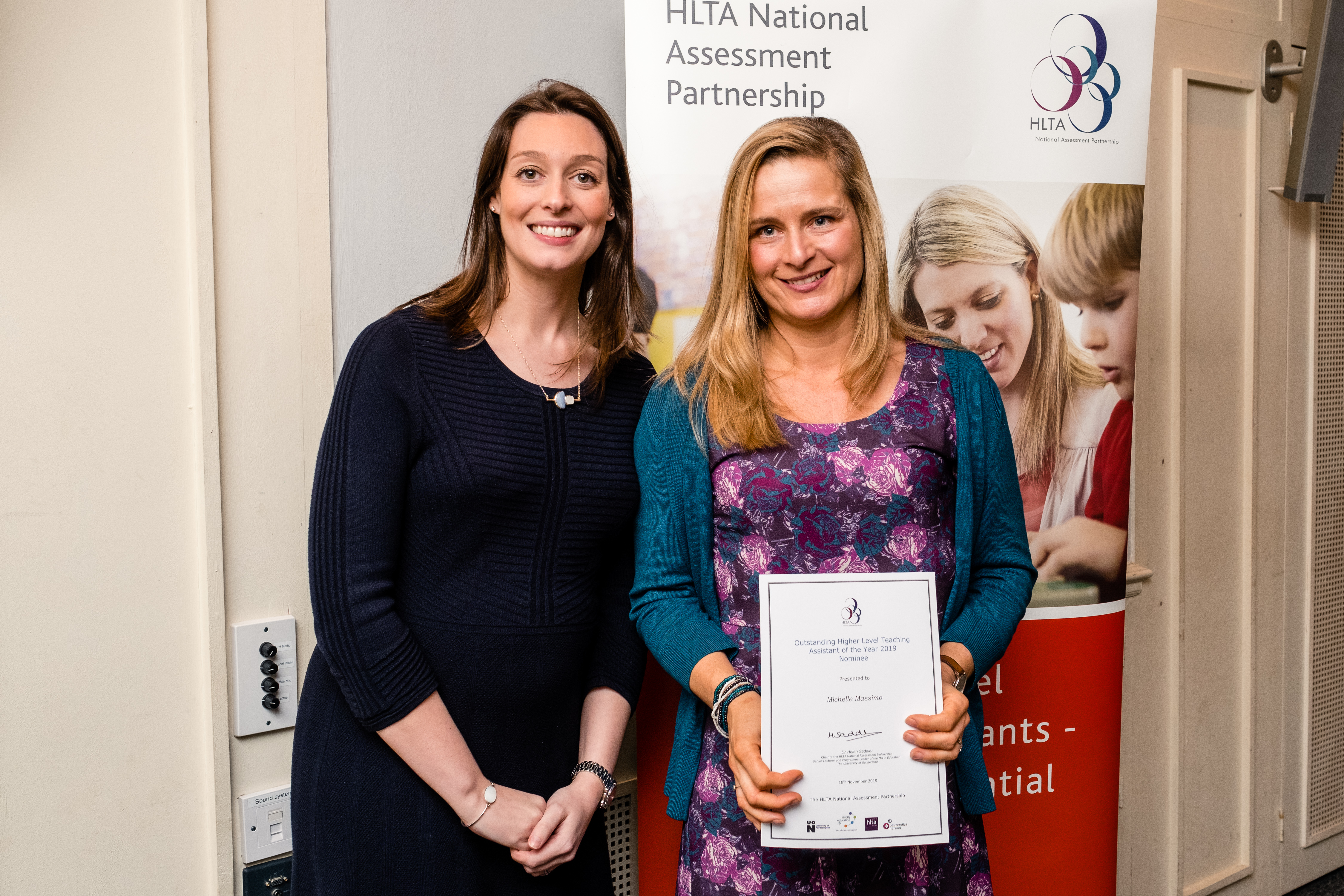 South East region: Michelle Massimo of Kingswood Primary School, Surrey
Michelle has made huge contributions to the school and is an exceptionally good teacher with high expectations, say colleagues. She has been instrumental in promoting healthy lifestyles for the children and runs after-school sports clubs, the school garden, outside learning and eco-council. She also leads social and emotional groups for children and participates in residential trips. Michelle also has a big impact on staff well-being and regularly organises social events, which has hugely helped the general morale of staff.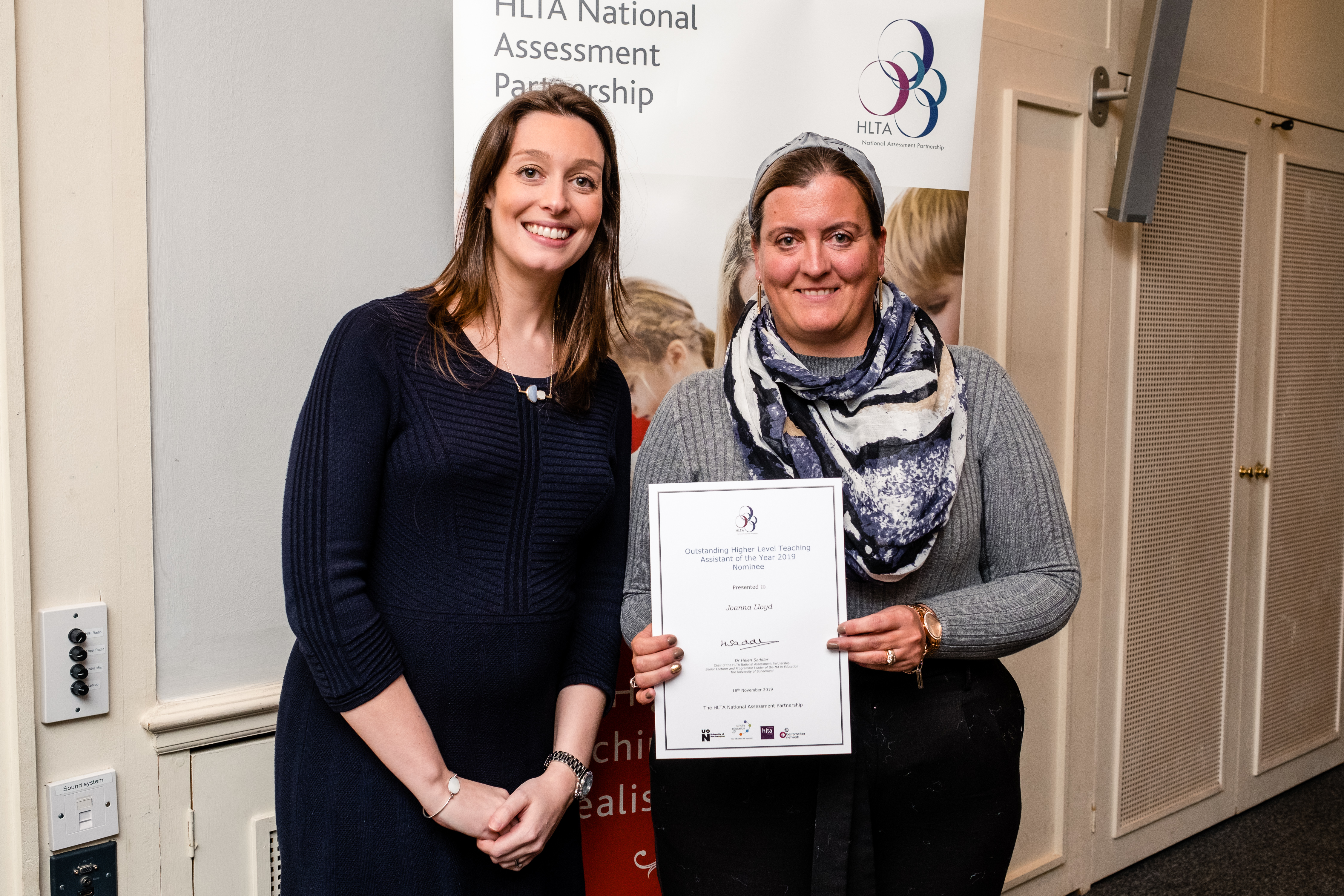 North East region: Joanna Lloyd from Kings Priory School, North Shields
Joanna's colleagues describe her as "a very reflective practitioner" who is equally able to support learners in intervention groups and in whole class situations. The excellent progress data for learners in her phonics and numeracy groups speaks for itself. She contributes to curriculum design and learning experiences, particularly where these need to be adapted for particular children. She supports residential activities and has set a fantastic example for those children who need to overcome their fear of heights! Her colleagues say they are very lucky to have her at the school.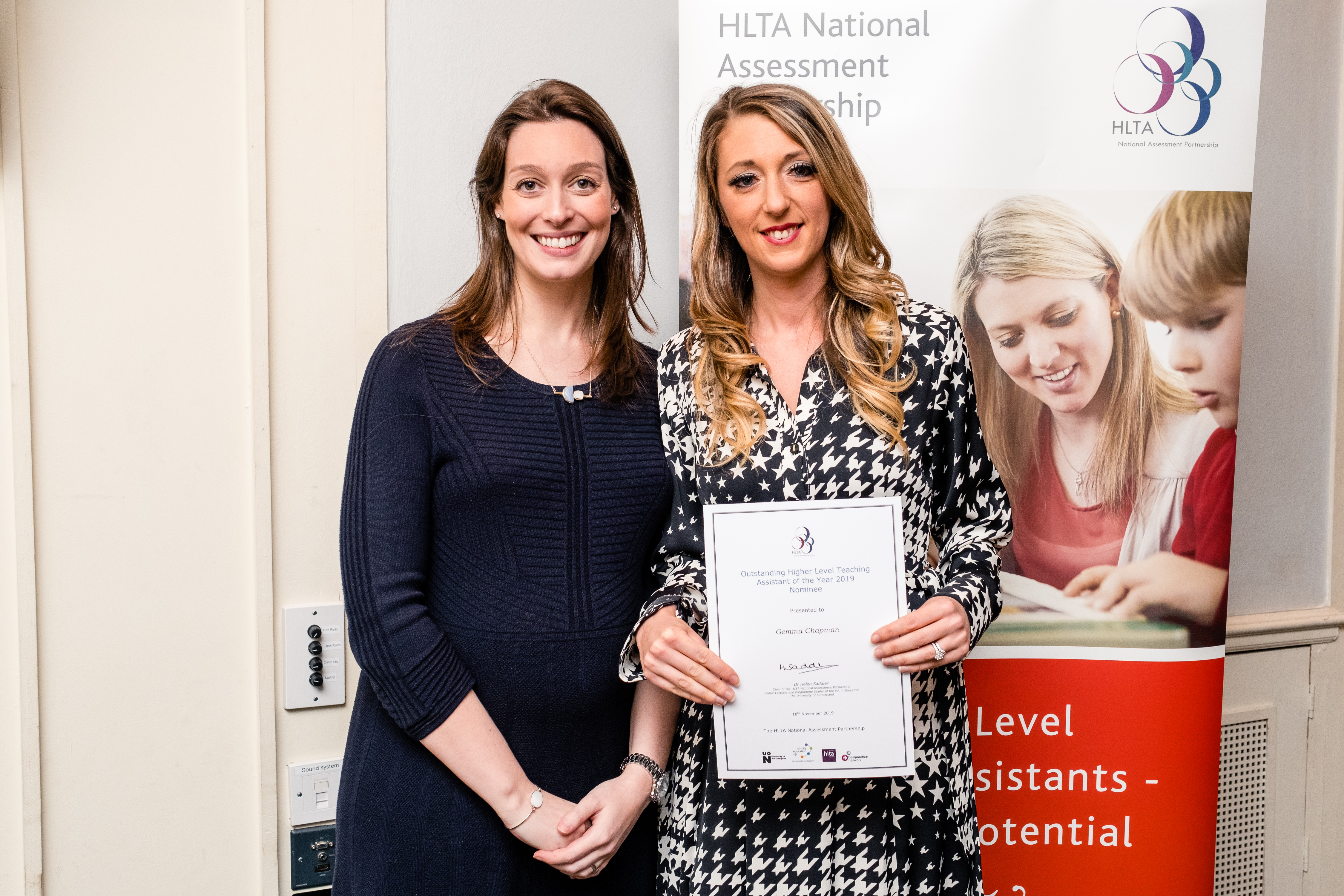 North West region: Gemma Chapman from Christchurch CE Primary School in Denshaw near Oldham
Gemma's colleagues describe her as an "all-rounder" who can "turn her hand to anything". However, it is clear that she has particular expertise in literacy and computing. She has been instrumental in developing the school's writing curriculum and ensuring that children achieve a high level and reach their potential. She has led book tasting and book club sessions, as well as an after school parent workshop with bedtime stories for the children. Gemma is currently studying for a degree and her ambition is to become firstly a teacher and ultimately a headteacher.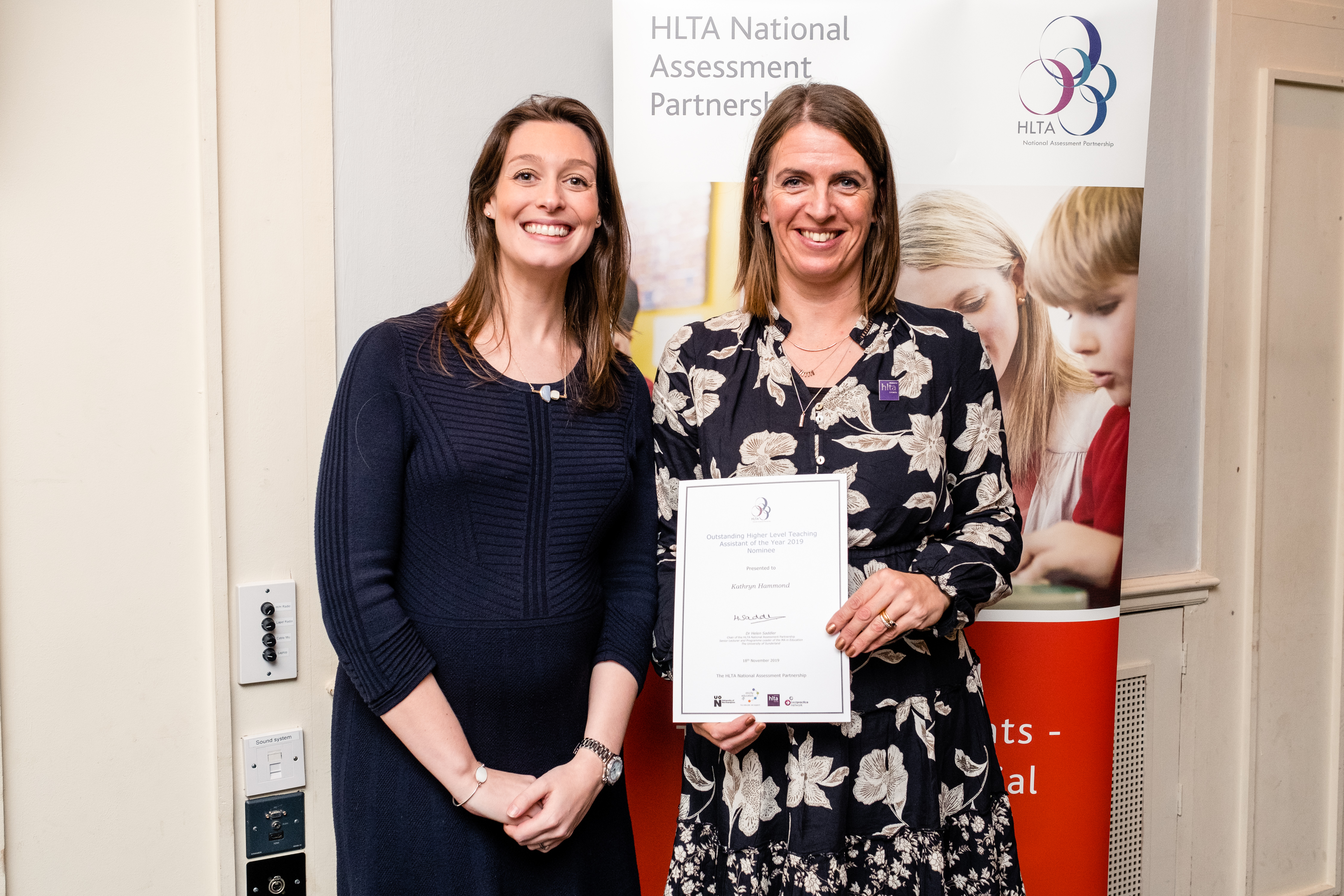 Yorkshire and Humber region: Kathryn Hammond from Keldmarsh Primary School, Beverley
Kathryn works with children across the complete primary age range from early years to Year 6. Her colleagues describe her planning as "meticulous" and say that she "has a positivity and enthusiasm that inspires children and supports them to be confident and successful". She has particular expertise in PE and sport and is the school's sports development officer. She has a tireless dedication to promoting and facilitating a wide range of sporting and active after school sessions, and this has helped the school to achieve a Gold Award in PE and sport. Kathryn is described as an excellent ambassador for the school.